Hi there fellow riders! :D
I would like to talk to you about my Off-Road Tourism company:
But since images are worth a thousand words I will let our website and promotional video do most of the talking :evil
http://www.TrailOut.net
Our Fly & Ride Tours include - EVERYTHING:
-Transfers from Lisbon's Airport
-Quality lodging for all nights (including arrival and departure days)
-Food and Drinks (The best from our rich gastronomy)
-Adventure 600cc Motorcycle + All Fuel
-Support Vehicle + Spare bike
-Friendly and committed guides and staff
-Any other fees/tolls/tickets
Other services:
-Pre-Ride days where you can test your bike, know your group and staff and learn/practice new off-road techniques
-Ever growing range of tours (from half day to 7+ days)
-You can bring your own bike
-We can help you plan your vacations in Portugal (with or without TrailOut)
-Need shelter, parts or service your bike? We can help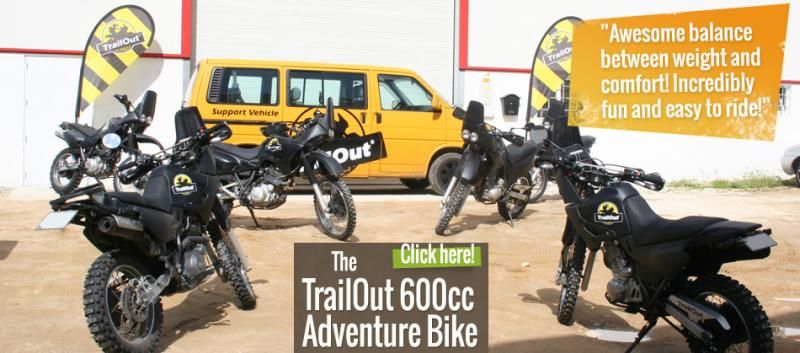 We just launched two new services by the way:
-Lisbon Area sightseeing Tours:
http://www.trailout.net/lisbon
Portugal-Dakar Desert Challenge:
Join the TrailOut Adventure team on this dream tour to Dakar!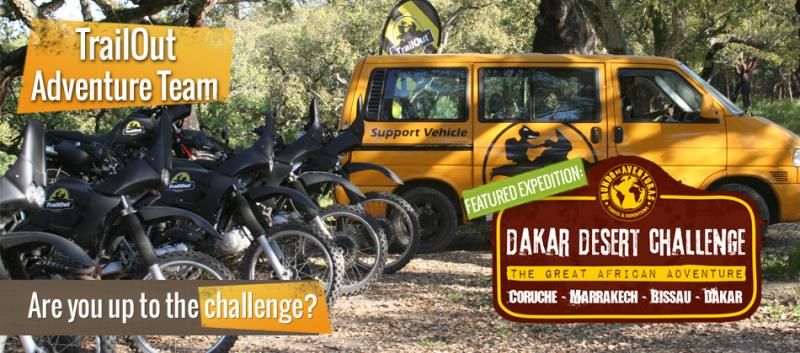 Comments are very welcome! We are always ready to improve :D
wish you nice rides:
-Diogo Guerra
info@trailout.net